Our Semaglutide Trained Doctors
Our team of expert physicians is comprised of board-certified doctors from various specialties, each bringing a wealth of knowledge and experience. What sets us apart is that these exceptional doctors also serve as contributing editors for our educational blogs, ensuring that you receive the most up-to-date and reliable information on weight loss, nutrition, and overall well-being. We are committed to guiding you on your weight loss journey with personalized care and evidence-based practices to help you attain lasting results.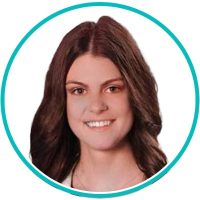 Carleigh Ferrier, PA-C is a Physician Assistant. She has practiced at Memorial Health Physicians,Surgical & Bariatric Care unit. She graduated with honors in 2019. Having more than 4 years of diverse experience as a physician assistant. Carleigh Ferrier is affiliated with St Joseph's Hospital in Savannah and works with many other doctors and specialists in the medical group at St. Joseph's Candler Urgent Care Centers LLC.