Our Semaglutide Trained Doctors
Our team of expert physicians is comprised of board-certified doctors from various specialties, each bringing a wealth of knowledge and experience. What sets us apart is that these exceptional doctors also serve as contributing editors for our educational blogs, ensuring that you receive the most up-to-date and reliable information on weight loss, nutrition, and overall well-being. We are committed to guiding you on your weight loss journey with personalized care and evidence-based practices to help you attain lasting results.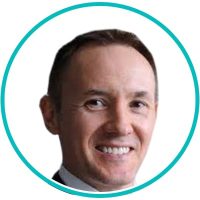 Dr. Jay Flottmann is a physician in Panama City, FL. He received his medical degree from University of Texas Medical Branch and has been in practice 21 years. He is experienced in military medicine, an FAA medical examiner, human performance expert, and fighter pilot.
Professionally, I am a medical doctor (M.D. from the University of Texas Medical Branch at Galveston), a fighter pilot (United States Air Force trained – F-15C/F-22/AT-38C), and entrepreneur.
Education & Training

National Defense UniversityNational Defense University – M.S., 2015
Keesler Medical CenterKeesler Medical Center – Residency, Pediatrics, 1997 – 1998
University of Texas Medical Branch School of Medicine – Class of 1997
Texas A&M University
Texas A&M University – B.S., Biomedical Science, Magna Cum Laude, 1993
Awards, Honors, & Recognition
Operational Flight Surgeon Safety Award
Society of USAF (Unites States Air Force) Flight Surgeons, 2012
Below Promotion Zone Lt. Colonel Selectee 2009
Field Grade Officer of the Year, Unites States Air Force, 2008
Certifications & Licensure
LA State Medical License
VA State Medical License
FL State Medical License
TX State Medical License