Our Semaglutide Trained Doctors
Our team of expert physicians is comprised of board-certified doctors from various specialties, each bringing a wealth of knowledge and experience. What sets us apart is that these exceptional doctors also serve as contributing editors for our educational blogs, ensuring that you receive the most up-to-date and reliable information on weight loss, nutrition, and overall well-being. We are committed to guiding you on your weight loss journey with personalized care and evidence-based practices to help you attain lasting results.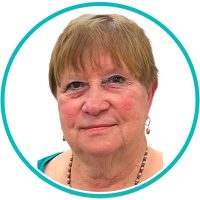 Dr. Jude (Germaine-Munoz) Germaine, MD is a family physician in Springfield, New Jersey. She is currently licensed to practice medicine in New Jersey, New York, and Florida. She is affiliated with Saint Josephs Wayne Hospital.
Certifications & Licensure
NY State Medical License
PA State Medical License
FL State Medical License
VT State Medical License
CA State Medical License
NJ State Medical License
CT State Medical License
Saint Josephs Wayne Hospital – Wayne, New Jersey