Our Semaglutide Trained Doctors
Our team of expert physicians is comprised of board-certified doctors from various specialties, each bringing a wealth of knowledge and experience. What sets us apart is that these exceptional doctors also serve as contributing editors for our educational blogs, ensuring that you receive the most up-to-date and reliable information on weight loss, nutrition, and overall well-being. We are committed to guiding you on your weight loss journey with personalized care and evidence-based practices to help you attain lasting results.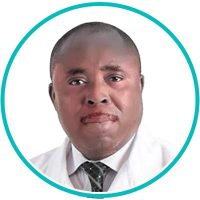 Dr. Peter Nwoke, MD is a family medicine specialist in Detroit, MI. Dr. Nwoke earned his Medical Degree at New York Medical College and has broad experience in diagnostic medicine, minor procedures and minor trauma. Dr. Nwoke completed a residency at Henry Ford Medical Center at Henry Ford Hospital.
Education & Experience

Spex, Other Education — 2017
Henry Ford Hospital Detroit, Mi, Fellowship Hospital — 2006
Henry Ford Med Ctr-Henry Ford Hosp, Residency Hospital — 2005
University Of Tennessee Chatanooga, Internship Hospital — 2003
Mercer University Macon, GA, Undergraduate School — 1997
Universidad Autonoma de Guadalajara, Medical School